After watching a string of unusually good MCU films (Black Panther, Thor: Ragnarok and Guardians 2), I got the urge to catch up on the Marvel comics I've missed since I stopped reading them regularly. Revisiting the Marvel comics universe has reminded me both of what I love about superhero comics and what I don't love. So naturally I invited our other resident comics fans, Mike and Spacefaring Kitten, to talk all things Marvel. - G
G - I just recently got Marvel Unlimited, which for the uninitiated is a subscription service that gives you access to some 20,000 titles from the Marvel back catalog--basically everything except the very newest titles. (Well, not everything...but a lot.) So, after an extended break, I've been dipping my feet back in the Marvel universe. Mainly I've been re-reading old titles and storylines that I enjoyed when they came out, but I'm also catching up with what's been going on since I stopped buying single-issue comics, sometime around 2012.
This got me thinking about
what
I like (and don't like) about superhero comics, and made me want to talk about it with other comics readers. So let me start by asking: who is your absolute favorite Marvel hero and why?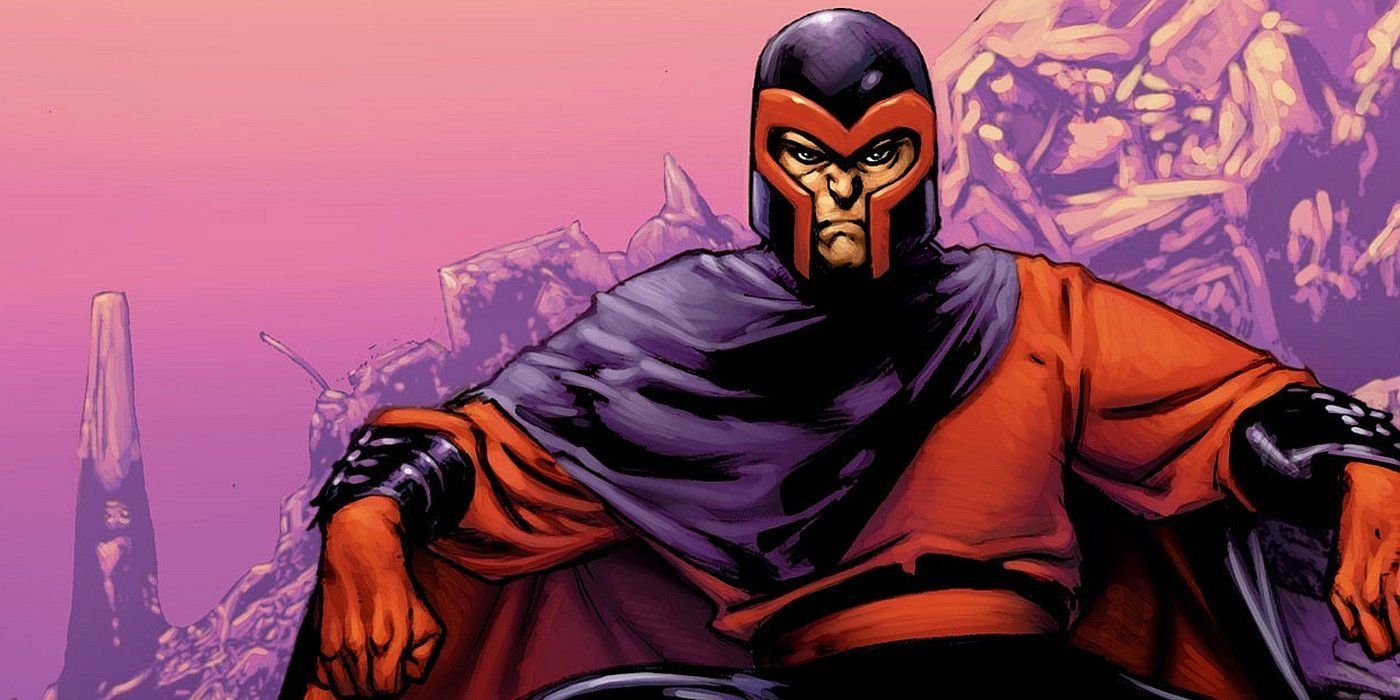 SK - X-Men (and various other X-Titles) have always been my favorite Marvel stuff, but I guess the interactions between various team members have been more interesting for me than any one character. Magneto is quite fascinating whenever he is not portrayed as a simpleminded psycho villain. I'm into conflicted antiheroes, I suppose.
M - At the risk of being cliche, Captain America is my favorite Marvel hero. Ed Brubaker's run back in 2005 hooked me on the lore surrounding the villains like Red Skull, Dr. Faustus, and Arnim Zola to name a few. This set a rich backdrop that allowed me to experience Captain America with a depth I didn't have earlier in my comic book reading days. Brubaker also managed to make Captain America much more relatable by painting him more as a tragic figure. On the surface he is almost too perfect and clean cut, but underneath he has a real identity crisis. He has lost almost all of his friends and, as Brubaker's first arc is titled, is a man "out of time".
G - Magneto is my all-time favorite villain, to the extent that he *is* a villain, for precisely the reasons Spacefaring Kitten mentioned. You understand his motives, even sympathize with him. At no point do you consider him evil, but rather an idealist twisted by his experiences--first as a Jew during the Holocaust, and then as a mutant in a world that is fearful and hostile to mutants--into a political militant. That someone with such callous indifference to the loss of (human) life possesses such awesome power...that's what makes him terrifying. But at the same time, you know what made him that way. Plus he has his moments of lucidity, which further complicate things. In a sense, I guess, he's not a villain at all, but rather a fairly realistic take on what many superpowered heroes would actually be like if they possessed that kind of power.
I also agree on Cap. Unlike Magneto, he's an "ends don't justify the means" type of person. But the best Cap runs--like Brubaker's--portray a struggle to reconcile his pristine ideals with the dirty reality of life as it actually is. So while he's not an antihero by any stretch, there is plenty of conflict there. Plus his rogues gallery is one of the best.



My absolute favorite Marvel hero, though, is Silver Surfer. Why? A few reasons. First, I've always loved Marvel's cosmic "world," from Galactus and the Celestials to the alien species like the Kree and Skrulls. It's vivid and colorful and more than a touch campy, and a cosmic surfer fits that aesthetic perfectly. Second, the Silver Surfer is basically wracked with guilt over all the deaths he's (at least partially) responsible for. I guess you could say he's the anti-Magneto of the Marvel Universe. What I mean is, whereas Magneto starts as a victim only to become a perpetrator of atrocity, Silver Surfer begins as a perpetrator of atrocity and then evolves into a protector of sorts. The best Surfer runs are both joyful and melancholic.




How about small-scale characters? You know, the kind who rarely merit their own books but are great whenever they show up?





M - This question drove me completely to the villain side of things and the always fascinating M.O.D.O.K. The Mobile Organism Designed Only for Killing always brings a smile to my face and I love that, despite being such an odd bird, he is incredibly intelligent.


SK - There are so many, and I think that the sense of there being a vast, populated universe outside the boundaries of any one comic is an important part of the allure of Marvel creations. Uatu The Watcher is an intriguing character, and I also like to see other groups of superpowered characters who mostly stay on the background, like Morlocks or Starjammers.

My viewpoint is a little skewed because only a handful of Marvel comics were translated and published in the country I live in, and those were the only ones I had access to while growing up. Inhumans or X-Force were not published here, so they seemed more like background characters to me even though in reality they had their own titles and adventures. Inhumans are very cool, as weird aliens always are.


G - Inhumans are sort of like Silver Surfer, in the sense that they'll get their books here and there but not consistently. Agree they're awesome. I love the concept of Black Bolt being one of the most powerful beings in the universe, but he can't speak for fear of destroying everything. I love the notion of there being a price to super powers.

Staying on the cosmic side of things, I'm a big fan of Ronan the Accuser, particularly when he's portrayed as an antihero rather than villain. For me he's the highlight of Annihilation--this force of nature determined to clear his name at all costs.

Back on earth, I've always been partial to Moon Knight. The character is pretty ridiculous--an ex-mercenary Batman clone who wears silver (which would be quite visible at night), got his powers from an obscure Egyptian god and has multiple personality disorder. My favorite Moon Knight run is the Chuck Dixon reboot (1989), which got rid of the Steven Grant and Jake Lockley aliases and dug deeper into Marc Spector's shady mercenary background. I'm a little scared to go back and re-read it, because I have such fond memories of the series; alas, I suspect it won't live up to those memories.

One more I'll mention is Mystique. She's another villain who's not a straightforward villain. She's always playing some kind of double game, and her motives are frequently opaque. She's 100 years old, Nightcrawler mother and Rogue's adoptive mother. I've always found her fascinating.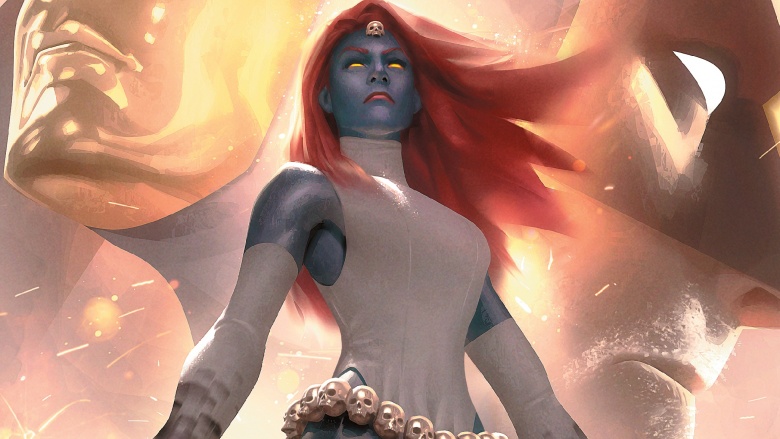 Okay, let's shift gears to our favorite and least favorite Marvel storylines. My favorite classic stories are the Galactus Trilogy (even though I don't generally care for the Fantastic Four), the Kree-Skrull War, Dark Phoenix Saga (plus Days of Future Past) and the Second Kree-Skrull War/Infinity Gauntlet. For the more recent stuff, I really liked House of M--a series with real conceptual heft and a strong emotional core. I love Annihilation for rebooting the cosmic universe. Also, as Mike pointed out above, Ed Brubaker's run on Captain America--the Winter Soldier storyline is just fantastic.

My least favorite has got to be Secret Invasion. The concept is great--the shape-shifting Skrulls invade Earth by taking the form of various heroes and villains. Done right, this could have been a really atmospheric, paranoid thriller type of story. Who's real and who's a Skrull? What does it mean when no one trusts anyone and every super powered being is jumping at shadows?

Unfortunately, Bendis dispensed with all that after one issue, and then spent the rest of the series staging set piece battles that were as tedious as they were predictable. Just an awful series.
M - I tipped my hand earlier in terms of Brubaker's run on Captain America. Winter Soldier is probably my favorite storyline that I have read. Cap is already dealing with enough in terms of his personal identity, but to learn that his former sidekick who he thought was dead has been brainwashed and is an assassin was very powerful. I enjoyed watching Cap defend Bucky at the end of that arc and fought for his forgiveness despite his criminal past.
The first storyline that really brought me into comics was
The Infinity Gauntlet
. What I really enjoyed about that, and what I think was missing in
Infinity War
, is the tragic side of Thanos. The pain he felt when Mistress Death rejected him time and time again made him a much more relatable character. I also enjoyed learning about characters I had never heard of at the time, including Adam Warlock and Silver Surfer.
In terms of storylines that fell flat, there are many, but
Civil War II
fell quite flat. The first
Civil War
was well done, but the second felt like a cash grab following a previous successful event. I do like that it focused on Captain Marvel, but catching criminals before they commit crimes has been done before and frankly it was done better than this event. I have a love/hate relationship with Bendis. He is an extremely talented writer, but does miss the mark from time to time.
SK - You've already mentioned a lot of the most memorable stuff.
Age of Apocalypse
was a quite bloated event, but there were some enjoyable endtime riffs there. That said, visiting alternative futures with alternative versions of familiar characters is a trick that goes a bit stale before long. The Marvel universe would be a lot richer if they tried to come up with completely new characters instead of different alternative versions of the old ones, but I guess doing it this way is exponentially more profitable.
Daredevil: Born Again
and
Ghost Rider: Rise of the Midnight Sons
are classics (just to mention two characters we have not yet touched upon), and I'm quite fond of Grant Morrison's
X-Men
run as well.
G - And how about all the endless rebooting, and consequent retelling of everyone's origin stories? I feel like this is a bigger problem for DC, though Marvel does it as well.
SK - I think it's a two-edged thing.
On the other hand you want to give the individual artists and writers the freedom to make the characters their own in the hopes that that they'll get around to doing something interesting and new, and on the other hand it gets sort of silly when the twentieth different version of Wolverine in the hands of Weapon X project gets thrown at you, and you would rather read something you haven't seen before nineteen times with some variation.
I generally don't believe that the characters should always stay the same, either. There's no point in reading
X-Men
or
Daredevil
today and complaining that they don't resemble Chris Claremont's
X-Men
or Frank Miller's
Daredevil
enough. All visionary creators brought something new to the characters.
I guess you are right about DC doing this more, though. Probably the destruction of Krypton and the deaths of Bruce Wayne's parents are even more central to their universe than any one character's origin to Marvel's.
G - The DC characters are also older, the iconic ones at least. So there are these competing forces: one the one hand, you have "let's make them dark and edgy for modern sensibilities"; on the other, you have "no, let's bring back the joyful golden/silver age aesthetic." You get that with Marvel as well, to a degree, but I feel like Marvel doesn't have the same identity crisis. Marvel's always been a bit edgy and complicated, or at least, has been since the 1970s. DC came to it later, and can't seem to figure out what they think people really want. So you have a reboot event that resets the tone one way or the other. And then you have another a few years later.

Not to bash on DC or anything--I like a lot of their stuff too. But I've always been attracted to the moral grayness that goes down to the DNA with Marvel--which, in a sense, is the whole point of Marvel. The heroes are often more than a bit iffy and the villains--well, many of them at least--are a bit relatable. Not all, of course--Ultron, for example, is not relatable. But you do get a lot of really compelling grayness. Magneto is trying to anticipate and safeguard against a genocide. Doctor Doom wants world peace. Thanos is just trying to impress his girlfriend. They're not evil, but rather just twisted.

Again, lots of the same over at DC, but outside Batman and related books, there's this urge to move away from that and reconnect with the golden age "sensawunda," where good is good and bad is bad, and I just don't care much for that in my superhero comics.
M - I think you both covered the issue of the reboot quite extensively and agree that it is a double-edged sword. Most of my favorite comics and events have distinct beginnings and ends. I feel a huge part of story writing is knowing when to end a story. Rebooting allows for a creator to make peace with a character and series and provides a fresh start for the new team that takes over.
Just recently Charles Soule put the rabbit back in the hat for
Daredevil
and made his identity secret again. It was a reboot that happened in stride with the series and provided a great leaping on point for new readers. In an industry that does not have a great history of welcoming in new fans (I remember being greatly intimidated at the comic book store as a kid due to my lack of knowledge) well done reboots provide that small window of opportunity for new readers to pick up a book and start reading.
Okay, to finish off, let me ask both of you: what would you like to see happen in the Marvel (comics) universe? What kind of stories should be told but haven't as of yet?
G - Great question! I'm a big fan of the cosmic stuff--always have been. But some characters who seem like they'd be great fits off-world have never really spent much time among the stars. Cosmic Magneto, anyone? I'd love to see that--the conflicted, not-quite-evil version of Magneto, maybe as a "court prisoner" to the Inhumans. Many possibilities there.

I'd also like to see Marvel try its hand at something really small-scale and personal, kind of like Identity Crisis was for DC. Note: I haven't forgotten how poorly Identity Crisis treats the rape of Sue Dibny and its aftermath. That is objectively terrible. But I do like how the story explores the long-simmering resentments and mistrust among members of the Justice League. And of course it's a mystery at heart. That's what I'd love to see from Marvel.
M - This is a tough one. I agree that going small scale and more personal would be a great move on Marvel's part. I think back to Mark Millar's
Old Man Logan
. While the alternate future was large in scale, the storytelling felt close and personal. The self-contained series felt like a breath of fresh air compared to the various ongoing series (although they did eventually turn this concept into an ongoing series).
I would like to see smaller stories that are self-contained. Allow the creators to provide a new take on characters in storylines that don't have to impact the greater Marvel Universe. Maybe set a different genre and release a set of mini-series in that theme instead of a traditional summer event. They could even be connected and self-contained to drum up the crossover sales. I would love to see pulp fiction, a mystery like The G mentioned, or more horror themed stories set in the Marvel Universe.
SK - I'd be very happy to see superhero comics in which the core point is not just to show superpowered characters fighting. Sadly, they are quite rare and most of what you get is just action and fighting with not much else to hold your interest. I often get the feeling that stories about these amazing characters could have so much more depth if the creators tried to handle them (or were allowed to handle them) a little bit more as… well, I don't know… as real, interesting people instead of tools for getting some violence going.
Genre-wise, I think there's still a lot of untapped science fictionish potential as well. Maybe employing more SF/F writers (like Saladin Ahmed with Black Bolt) could be one way of getting there. There are also lots of interesting villains in the Marvel universe who could be developed a bit with their own miniseries, for example.
G - The Magneto miniseries was good, so I'd be down with that. A Doctor Doom series could be great too, or Mystique--actually there was a Mystique series, which ran for 23 issues. I should go back and re-read it. But yeah, in general I think minis from the villain's perspective are really fun. One of my favorites in recent years is the 4-issue Ronan the Accuser tie-in for Annihilation. He's not quite a hero yet, but rather an avatar of cold hard justice who will not be denied. That's my favorite take on the character--not quite a villain, not quite a hero. So that ties into Mike's point as well, that Marvel could use event tie-ins as a way to really develop character.

I also agree that many of the best superhero stories are the ones where violence is comparatively rare, or at least, where violence is secondary to character development. I mean, these are superhero comics--the fights are part of what make them fun. And comics readers sometimes grumble about more character-focused stories being "too slow." Like House of M. I loved House of M! It was really sad, which is not an emotion I normally associate with superhero comics, but that made it all the more interesting. On the other hand, you have something like Secret Invasion, where Bendis may have been overreacting to those "too slow" complaints. Here you have the perfect setup for a slow burn thriller, and it's done in one issue and on we go to the fold out mega fights. Meh.

Okay, I think that pretty much wraps things up. Thanks for joining me...I assume we're all going off to binge-read some Marvel comics now!