Photo credit: Jeramie Lu.
Naseem Jamnia (they/them) is a Persian-Chicagoan, former scientist, and fiction MFA graduate from the University of Nevada, Reno. Their work has appeared in The Washington Post, Bitch Media, Cosmopolitan, The Rumpus, The Writer's Chronicle, and other venues. A Lambda Literary, Otherwise, and the inaugural Samuel R. Delany Fellow, Naseem is the managing editor at Sword & Kettle Press, and their debut novella, The Bruising of Qilwa, will be released from Tachyon Publications in 2022. Find out at more at www.naseemwrites.com or on Twitter/Instagram @jamsternazzy.
Today they share six books with us!

1. What book are you currently reading?
I made myself a deal: I'm allowed to preorder a bunch of fellow 22 debuts if I read them as they come in. My bookshelf is so full, and it was the only way I could justify it. So I'm just about to start
The Stardust Thief
by Chelsea Abdullah, which I have heard absolutely RAVE things about. I grew up on One Thousand and One Nights, so of course I had to pick this up when I came out! (I just finished
The Prince of Nowhere
by my agent sibling Rochelle Hassan, and whew, that twist!! This book screams Ghibli and Diana Wynne Jones.)

2. What upcoming book are you really excited about?
There are so many incredible debuts coming out this year, and I want to scream about all of them!! But I'll go with two that come out next year instead—my close friend Terry J. Benton-Walker's
Blood Debts
and
Alex Wise Versus the End of the World
.
Blood Debts
is Terry's YA debut, and
Alex Wise
his MG. Both of these books are absolutely incredible.
Blood Debts
follows two Black teen twins in a magical New Orleans as they unravel the mystery behind their mother's illness, grandmother's disappearance, and reigning magic council's corruption. It's heart-wrenching and unflinching in its look at grief, interpersonal politics, and racism. I mean, it's basically
American Horror Show: Coven
meets
Game of Thrones
, except a lot more gay, and if that's not a book you want to read, I don't know what to tell you.
And Alex Wise is a book with SO much heart, about an anxious tween whose sister becomes possessed by the spirit of Death, who wants to reign with the Four Horsemen. It's such a tender look at learning to come into your own power and confidence, with a dash of figuring out who loves you and learning to lean on them, and features complex friend, parent, and adult dynamics. I feel like any divorced kid who feels shoved in the back of the closet and unable to be their truest, most authentic self will feel so absolutely seen in these pages.
As far as I'm aware, both of these are the first YA/MG fantasies that star a gay Black boy written by a gay Black author. Both are incredible, and I'm so excited to read their final forms!!
3. Is there a book you're currently itching to read again?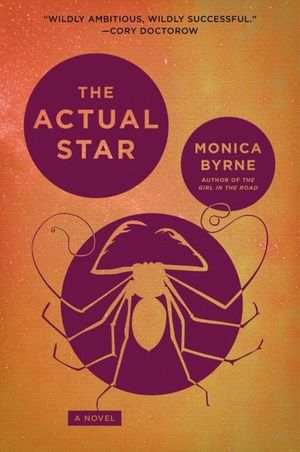 Since I have SO many books on my TBR, it's hard to justify rereading books nowadays. But this is a tie between Monica Byrne's
The Actual Star
, which is a revelation and a masterpiece, and
Portrait of a Thief
by Grace D. Li, which knocked right into my Ivy-plus/Asian diasporic feels.
The Actual Star
is so layered and complex that multiple reads will open more and more connections. And I need to get my hands on an ARC or a (nonexistent, but maybe one day) paperback of
Portrait of a Thief
to highlight the million resonant lines that punched me in the throat. (I don't want to highlight my beautiful hardcover!)
4. How about a book you've changed your mind about – either positively or negatively?
The easy answer to this is Queen TERF's magical school books, which were as formative to me as most millennials, but are somewhat mixed in quality when looked at in the year 2022. Actually, I think a lot of what I read when I was younger just hasn't aged well—A Series of Unfortunate Events, for example, which I adored as a child but is full of fatphobia and transphobia and probably other problems (and Daniel Handler was Me Too'd, so—yikes). I feel this way about "classic" literature, too—not because it's necessarily bad, but my values as a human have changed to become social justice oriented, and many classics are deeply colonial—and, therefore, cisheteropatriarchical—in nature. I'm not one who is able to separate art from the artist, even when I can recognize that art as a product of its time, but I also would rather read marginalized authors who don't perpetuate these views!
5. What's one book, which you read as a child or a young adult, that has had a lasting influence on your writing?
I first discovered Tamora Pierce's
Song of the Lioness
quartet as a hardback tomb sitting on the library shelf when I was eleven. I immediately fell in love—with Alanna, with Tortall, with the possibility of fantasy worlds. It was not my first fantasy book, but it's the one that's absolutely stuck with me over the years (and holds up fairly well, from an author who has grown more rather than less inclusive over the years). Alanna introduced me to some well-loved fantasy tropes (girl disguises herself as a boy to do the thing, female knights, god-chosen, loveable rogues, magic as a Gift vs Curse, bonded talking animals, etc.) and encouraged me to try my hand at the whole fantasy thing. The second book I ever wrote was a fairly robust plagiarism of
Alanna: The First Adventure
(I was like, thirteen, in my defense), down to the bully and friendship with royalty. I'd like to think my work has become its own since then.
6. And speaking of that, what's your latest book, and why is it awesome?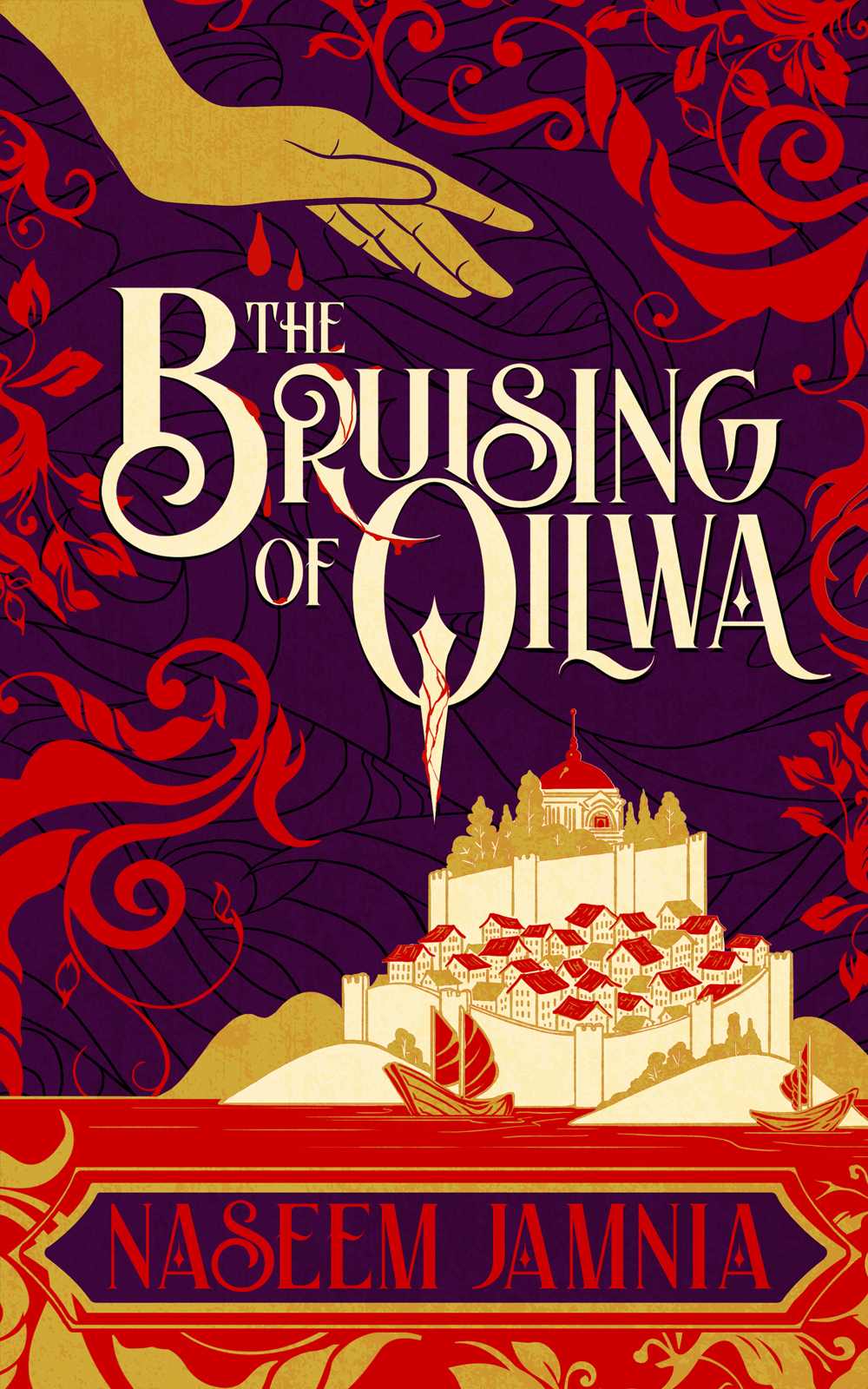 My debut,
The Bruising of Qilwa
, is a standalone novella and the first set in a larger queernormative Persian-inspired secondary world I'm writing lots more projects in. It's a meaty book without easy answers and lingering questions I hope to address in other stories. If you like found family, grumpy caregivers unwillingly adopting powerful orphans, nonbinary and binary trans characters, all QPOC from SWANA-inspired cultures, scientific blood magic, and refugee doctors fighting against medical racism—or if you're a fan of
Dragon Age 2
—then I think you'll dig the book!
Thanks, Naseem!
Posted by: Phoebe Wagner (she/her) is an author, editor, and academic writing and living at the intersection of speculative fiction and ecology. She tweets as @pheebs_w.