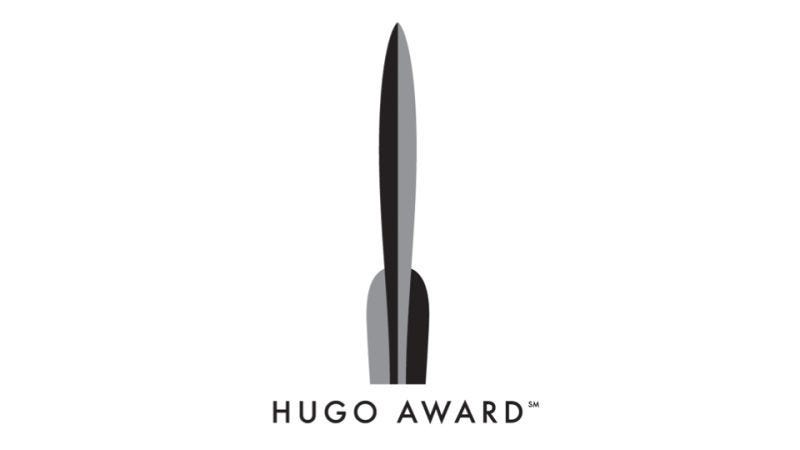 The winners
of the 2018 Hugo Awards were announced on Sunday and I would like to offer a hearty congratulations to all of the winners. I've listed them below and for those who don't quite remember who all was nominated (we were!), the previous link also includes the full list of nominees.
Best Novel: The Stone Sky, by N. K. Jemisin (Orbit Books)
Best Novella: All Systems Red, by Martha Wells (Tor.com publishing)
Best Novelette: "The Secret Life of Bots", by Suzanne Palmer (Clarkesworld, September 2017)
Best Short Story: "Welcome to Your Authentic Indian Experience (tm)", by Rebecca Roanhorse (Apex, August 2017)
Best Series: World of the Five Gods, by Lois McMaster Bujold (Harper Voyager / Spectrum Literary Agency)
Best Related Work: No Time to Spare: Thinking About What Matters, by Ursula K. Le Guin (Houghton Mifflin Harcourt)
Best Graphic Story: Monstress, Volume 2: The Blood, written by Marjorie Liu, illustrated by Sana Takeda (Image)
Best Dramatic Presentation, Long Form: Wonder Woman, screenplay by Allan Heinberg, story by Zack Snyder & Allan Heinberg and Jason Fuchs, directed by Patty Jenkins (DC Films / Warner Brothers)
Best Dramatic Presentation, Short Form: The Good Place: "The Trolley Problem," written by Josh Siegal and Dylan Morgan, directed by Dean Holland (Fremulon / 3 Arts Entertainment / Universal Television)
Best Editor, Short Form: Lynne M. Thomas & Michael Damien Thomas
Best Editor, Long Form: Sheila E. Gilbert
Best Professional Artist: Sana Takeda
Best Semiprozine: Uncanny Magazine, edited by Lynne M. Thomas & Michael Damian Thomas, Michi Trota, and Julia Rios; podcast produced by Erika Ensign & Steven Schapansky
Bet Fanzine: File 770, edited by Mike Glyer
Best Fancast: Ditch Diggers, presented by Mur Lafferty and Matt Wallace
Best Fan Writer: Sarah Gailey
Best Fan Artist: Geneva Benton
The WSFS Award for Best Young Adult Book: Akata Warrior, by Nnedi Okorafor (Viking)
The John W Campell Award for Best New Writer (Not a Hugo): Rebecca Roanhorse
The awesome looking Hugo we didn't win, photo credit Kevin Standlee
Astute readers will note that we lost the Best Fanzine Hugo for the second time. My thoughts on this are a bit complicated right now, but it remains a true and exceptional honor to even be nominated once - let alone twice. I know well how difficult it is to get on the ballot and how long of a road it can be to even get a sniff of what we've now had twice here at Nerds of a Feather.
That for two years the readers of Nerds of a Feather and the members of Worldcon have thought well enough of the work we do here that they are were willing to put our name on their ballots and nominate us for Best Fanzine in sufficient numbers to get us on the final ballot is something that none of us here at take for granted even for a moment. It's a gift and it's one we hold in the highest regard.
I said this last year
and it holds as true now as it did then.
We would like to again thank everyone who thought well enough of us to actually put us on their nominating ballot and did so in sufficient numbers to place us on the final ballot. That is awesome, amazing, and humbling. The field is so diffuse and there are so many venues producing really great writing and commentary that it is difficult to truly come to a consensus on which blogs and websites and more traditional fanzines are the ones to stand out from the field. That Nerds of a Feather was considered to be one of them last year is a true honor. So, thank you.
Being a finalist for the Hugo Award means that Nerds of a Feather is a part of the history of science fiction and fantasy fandom. I treasure that. I'm fairly sure I also speak for both Vance and The G when I say that. It is an amazing feeling to receive that notification and we're grateful for it.
I said this privately to our writers, but I would like to say it publicly as well. The reason we even had an opportunity for a Hugo is not because of the work Vance, G, and I are doing behind the scenes. It's because of the high quality of the work our writers are putting out every day. It's the cumulative power of the book reviews and essays and special projects and interviews and none of that happens without these fantastic writers. We may not have won the Hugo Award, but we are absolutely confident that we deserved to be at that table, that the work our writers are doing is as good as anything on that ballot for Fanzine. The name on the ballot might say "The G, Vance Kotrla, Joe Sherry", but it is that full list of contributors, past and present that have built the reputation we have and the every day excellence they deliver that allowed us to even have a chance. They're the best.
I would also like to offer Mike Glyer my heartiest of congratulations for his win and my well wishes for his health and a speedy recovery from his hospitalization during the convention (
details here
). Glyer's win here marks his 12th overall win. He has now won a Hugo Award 8 times for Fanzine and another 4 wins for Fan Writer. Overall, he has been a finalist an incredible
57 times
. That's a mind boggling number is a mark of just how long Glyer has sustained his commitment and participation to providing fan writing and fan reporting, and just how highly regarded he is amongst the Worldcon community. His first time on the ballot was in 1980 and it wasn't until his fifth time as a finalist that he finally took home a Hugo. Heck, Kathryn Cramer has not won a Hugo after 17 times on the ballot, nor has Jonathan Strahan after 14 times. It's so difficult to comprehend those numbers.
During his acceptance speech, given by Jo Van Ekeren on his behalf, Mike Glyer recused himself from further nominations for either Fanzine or Fan Writer, which opens up a lot of opportunity for other writers and fanzines to be recognized. Glyer's graciousness in recusal is appreciated.
The Stone Sky (
my review
) was my favorite novel of 2017 and N.K. Jemisin's third consecutive Hugo Award for Best Novel is a monumental achievement that may never be equaled. Only twice before had an author even won Best Novel in two consecutive years (Orson Scott Card and Lois McMaster Bujold) and now Jemisin has achieved the unthinkable: she has won the Hugo Award in three consecutive years for each novel of a trilogy. As I mentioned as part of my review: "The Stone Sky is the culmination of the best fantasy trilogy written today." It deserves every accolade it has received. Jemisin was already there in terms of skill and storytelling, but this third Hugo Award cements Jemisin's status as one of the all time greats. It's not hyperbole. These books really are that great.
I was honored to be in the audience for Jemisin's acceptance speech, which will likely also go down as one of the all time great Hugo acceptance speeches. You can r
ead the text of it
, or even better,
watch it here
.
But this is the year in which I get to smile at all of those naysayers—every single mediocre insecure wannabe who fixes their mouth to suggest that I do not belong on this stage, that people like me cannot possibly have earned such an honor, that when they win it it's meritocracy but when we win it it's "identity politics" — I get to smile at those people, and lift a massive, shining, rocket-shaped middle finger in their direction.
You'll likely see this quote pulled, and it is absolutely perfect - but the whole thing is worth your reading and viewing time. It is powerful, moving, and full of hard and fiery truth. I might have cheered as so many in that auditorium cheered.
Photo Credit Rebecca Roanhorse
Another remarkable story coming out of this year's Hugo Awards is that of Rebecca Roanhorse. She pulled off the exceedingly rare triple of winning both the John W Campbell Award for Best New Writer, a Hugo for one of the fiction categories, AND a Nebula Award. Jason Sanford
reported
in his Genre Gossip column that the only other person to have ever done that was Barry Longyear in 1980 for his novella "Enemy Mine". That's quite a feat.
As impressive as that is, Roanhorse was eligible for the Campbell on the strength of just that one story "
Welcome to Your Authentic Indian Experience
" and it was that one story that convinced voters to not only nominate her but to vote for her at the top of their ballots. Having read Roanhorse's 2018 novel Trail of Lightning, I can say with full assurance that she is going to be a star in this genre for years to come and that Campbell is without a doubt a heralding of a major new talent. Trail of Lightning is a fantastic debut novel (look for Paul Weimer's review on 9/17) and if Roanhorse had not won this year, she would be a clear favorite next year with that novel under her belt.
Photo Credit Olav Rokne
I would also like to congratulate Matt Wallace for winning his first Hugo Award for Best Fancast with Mur Lafferty (Ditch Diggers). I've been a huge fan of his work since reading the first of his Sin du Jour novellas (Envy of Angels) and I've been waging a mini campaign to get more people to read them and preferably nominate them for a Hugo. Thus far they haven't, but remember that the series as a whole is eligible for Best Series next year. I'm losing the point, so let me get back to it: Ditch Diggers is a podcast focusing on the business end of writing and publishing. Wallace and Lafferty give sage advice and hard truths about the work of writing and publishing, the ditch digging of the podcast's title. I am not a fiction writer and have only minimal aspirations to becoming one - but they have put out a podcast entertaining and informative to not only the ones who need to hear their message, but also to just those like me who care about publishing. It's a vital resource and a damn fine podcast.
I'm not sure I could be happier or prouder of Matt Wallace being recognized for the work that he and Mur Lafferty are doing with Ditch Diggers. They absolutely deserve it and I likewise hope to see Wallace back on the Hugo ballot next year for both Taste of Wrath (novella) and Sin du Jour (series).
Now, normally one of my favorite things to work on immediately following the ceremony is to start digging into the
voting and nominating statistics
and crunch whatever numbers look extra crunchy. I wasn't able to do that this year because I was at the Hugo Ceremony and then at the Hugo Losers Party. I did spend some time in the hotel room before the party digging into as much as I could (we took third again this year!, this time behind the always excellent SF Bluestocking). After that, I went to party with dancing robots and watched George R. R. Martin dance the Time Warp and then present John Picacio with an Alfie for his Mexicanx Initiative. I can't speak for anyone else, but I had a great time and met a whole bunch of awesome fans and writers and fans (and also somehow missed out on meeting an equal amount of fans and writers and fans).
Fortunately, Nicholas Whyte did some really solid work in
crunching the results
. Some of things to note before Whyte breaks down every category:
Closest result of the night was Best Editor Short Form - Lynne M. Thomas and Michael D. Thomas finished just 6 votes ahead of Sheila Williams.
Most crushing victory was File 770 for Best Fanzine, 20 votes short of a first-count win, easily getting there on the second count.
Missed being on the final ballot by a single nominating vote:

Archive of Our Own (Best Related), would have replaced Sleeping with Monsters;
C.C. Finlay (Best Editor, Short Form), would have replaced Sheila Williams;
Yuko Shimizu (Best Professional Artist), would have replaced Kathleen Jennings;
Black Gate (Best Fanzine), would have replaced Rocket Stack Rank.
Finally, I would like to thank everyone who had us on their nominating ballots, everyone who ranked us on their final ballots and especially the 116 people who ranked us first. It means more than we can express. With any luck we'll all get to do this again and we'll see some of you in Dublin. It's been a privilege to be a Hugo Finalist and, at least for this, it's been an amazing year.
POSTED BY: Joe Sherry - Co-editor of Nerds of a Feather, 2017 & 2018 Hugo Award Finalist for Best Fanzine. Minnesotan.