Welcome to another edition of Thursday Morning Superhero. San Diego Comic Con is rapidly approaching and I am getting more and more excited as it gets closer. Keeping a pulse on the nerd community, it seems like anxiety over lines and tickets is already at high levels. So far I have been really impressed with what Funko has revealed, but today they are going to make me brave their new line policy in hopes of collecting on some nostalgic goodness. Look at that Indiana Jones Pop! Simply amazing!
Pick of the Week:Plutona #5 - It has been awhile since we have visited the world of Plutona, and it is a joy to return to this beautiful book from Jeff Lemire, Emi Lenox, and Jordie Bellaire. Plutona, who was a great superhero, was killed and a group of kids found her body. We see the story through the lens of Plutona's daughter, which is hauntingly illustrated by Lemire, and through the lens of the children as they wonder what to do with her body. In this issue we learn that the Wasp is the villain that killed her and that Teddy is attempting to gain Plutona's super powers by stealing some of her blood. The other kids in the group aren't too fond of this and it really hits the fan in this issue. I recently watched the Goonies with my kids and the relationship between the kids reminds me of the Goonies crossed with Stand by Me. I feel this book would make an amazing movie that harkens back to those days and the direction the story took in this issue has me completely sold on this book. I cannot wait to see what happens in the next issue due to the repercussions of the events that happened at the end of this book. This is truly a unique story that reminds me of the type of movies I enjoyed as a kid.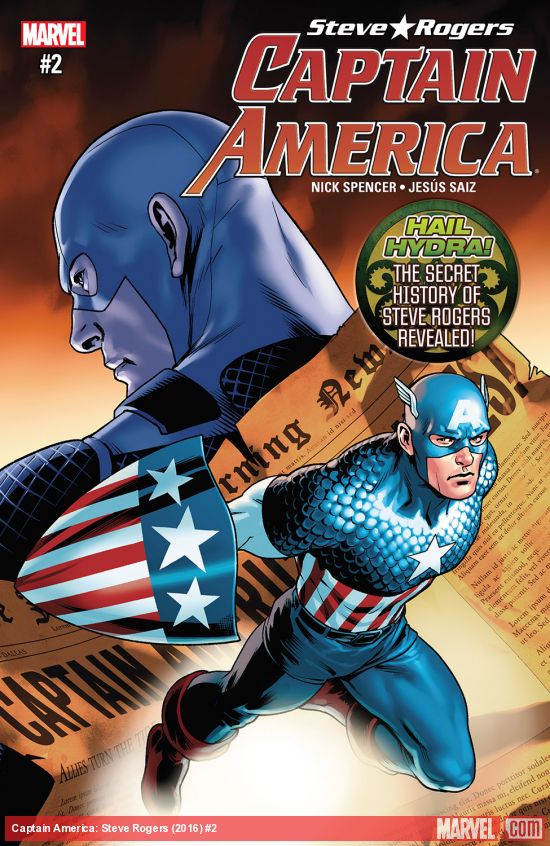 The Rest:
Captain America #2
- Fans are claiming that Marvel is back pedaling as it is revealed in this issue that Captain America hasn't really been a Hydra agent for his entire life. Fans who truly believed that Nick Spencer would rewrite the entire backstory in that fashion were a bit foolish in my opinion. I told friends that I suspected his memory was manipulated by a cosmic cube, and I was partially right. We now know how the Red Skull was able to alter Rogers memory, but we don't know how he will resolve this issue or what havoc he will cause until he is able to recover his memories. I won't spoil how Red Skull was able to use the cube, but it was an interesting twist and one that reminded me a bit of Morning Glories. Really digging this new arc from Spencer.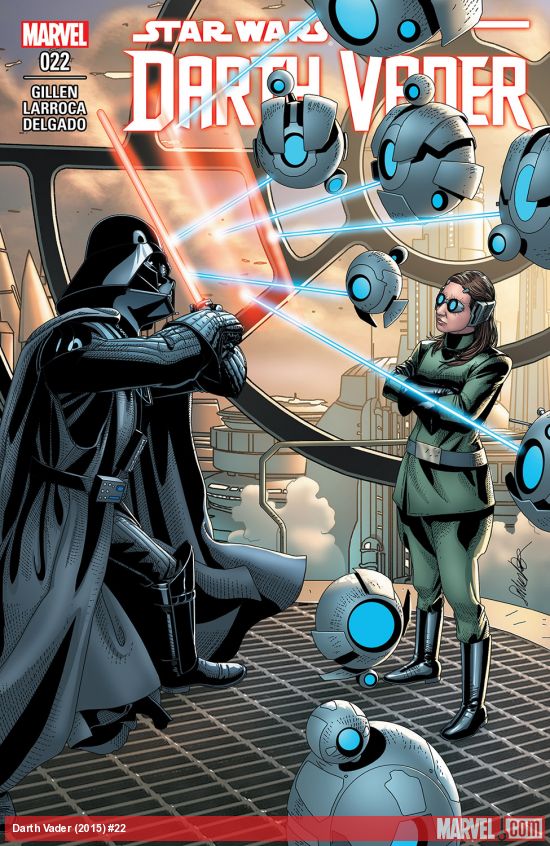 Darth Vader #22
- This series is finally starting to cause me to lose interest. Darth Vader riding a cybernetic whale and crashing into another starship doesn't fall in line with what I know about the Star Wars Universe. If it weren't for Triple-0, the barbaric and weaponized version of C3P0, I would probably give up on this comic. Something happened when Dr. Aphra gave him a new order after he delivered her to Vader's ship that I won't spoil, that has me intrigued enough to pick up the next issue. Hoping the the explosion of the whale ship will put that part of the story to pasture.
POSTED BY MIKE N. aka Victor Domashev -- comic guy, proudly raising nerdy kids,
and Nerds of a Feather contributor since 2012.