With the potential end of the world happening in the very near future I urge everyone to go read as many good comic books as you possibly can! There are so many good options out there for readers of all tastes. Just this week I read about Kaiju (some may argue that point), Star Wars archaeologists, and torrid affair between a cat and bat.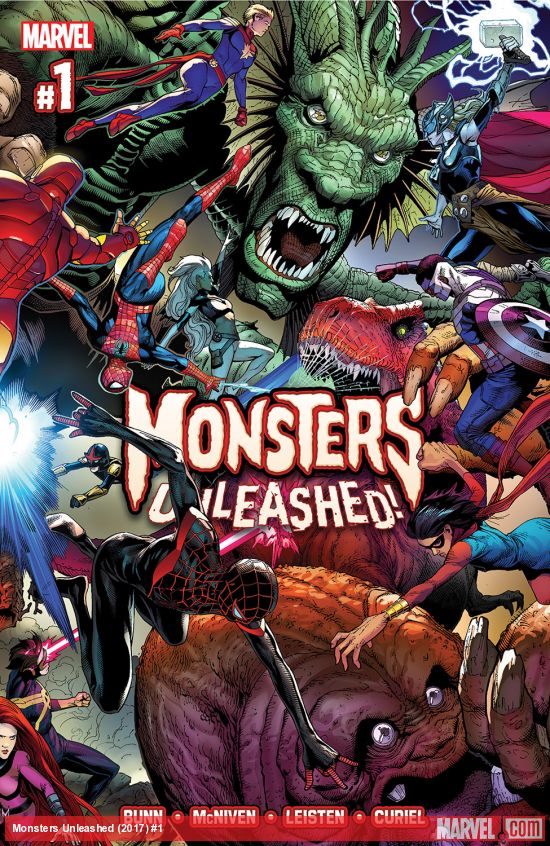 Pick of the Week:
Monsters Unleashed #1
- If you need more of a reason to pick this title up beyond Cullen Bunn and giant monsters, I can't really help you. Some unknown force has unleaded seemingly hundreds of giant monsters across the globe. It is not clear why this is happening, but superheros in New York, London, and elsewhere are scrambling to save their homelands and fell these giant beasts. Elsa Bloodstone, an archaeologist whose family has specialized in stopping threats like this for generations is frustrated because she knew this day was approaching, and fears that her expertise on this subject may not be enough. This title is an absolute blast and highlights Bunn's ability to mix in his vast knowledge of all things monster related and his uncanny knack for sprinkling in humor where appropriate. Really looking forward to where this series is heading.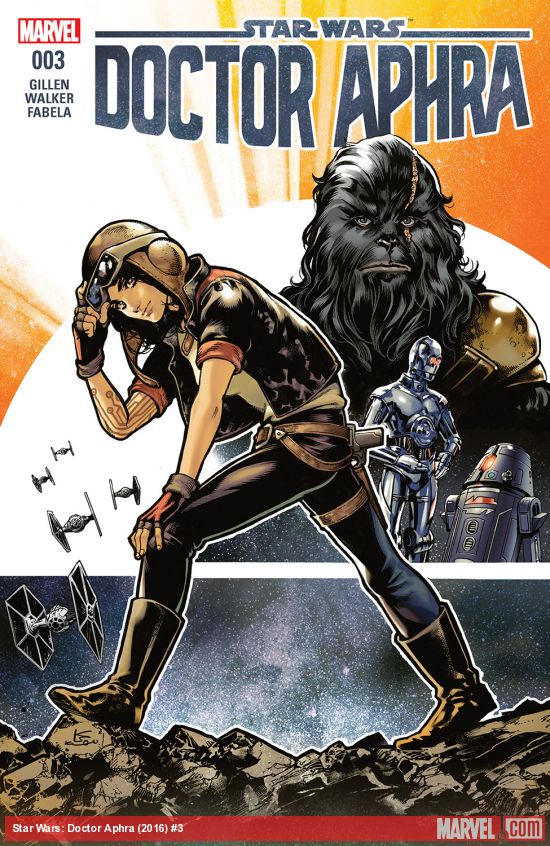 The Rest:
Doctor Aphra #3
- Sticking with the theme of archaeology, Doctor Aphra finds herself properly finishing her dissertation with the help of her father. She is not too happy about having to complete her research, which involves dealing with her father and trying to locate a hidden temple on Yavin. With a nice distraction from Krrsantian, a psychotic Wookiee, and the assistance of my two favorite droids of all time, Triple-Zero and Beetee, Aphra and her father are able to infiltrate the former Rebel base and pull some Indiana Jones trickery to locate the temple. While the story is entertaining, the side characters steal the show from Aphra. From Krrsantian ripping off the blaster from an AT-ST and using it as his personal blaster, or Triple-Zero referring to Beetee as a very needy psychopath, the cast in this series always has a surprise up their sleeve that puts a big smile on my face.
Batman #15
- In the only disappointing book of the week, Batman explores his relationship with Selina Kyle in what was a mildly entertaining story. I enjoyed the premise of Catwoman protecting a former friend of hers from the orphanage, but it is undone by the attempt at romance and the near nudity that feels very out of place. I am not anti-nudity in some comics, but I will admit that the old man inside of me was upset thinking about the kids that will pick up a Batman title because it is Batman. While I feel that this series is stumbling out of the gates with its new creators, it looks like we will get a new arc featuring Bane in issue #16 and hopefully things will pick up.
POSTED BY MIKE N. aka Victor Domashev -- comic guy, proudly raising nerdy kids,
and Nerds of a Feather contributor since 2012.