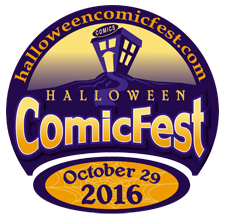 Halloween is next Monday and it can only mean one thing. Candy!! Well, that and free comic books! This Saturday is Halloween Comic Fest and participating comic book stores will be holding costume contests, passing out free mini comics, and some will even have mini comic packs you can purchase to hand out on Halloween. Handing out comics has become a tradition in my house and I look forward to it every year. To find a participating location try the store finder
here
. Per usual when Halloween Comic Fest rolls around, I am forgoing my normal comic book wrap-up and will highlight some of the great titles you can get for free this weekend. Just know that Saga remains a must purchase and it would have likely been my pick of the week.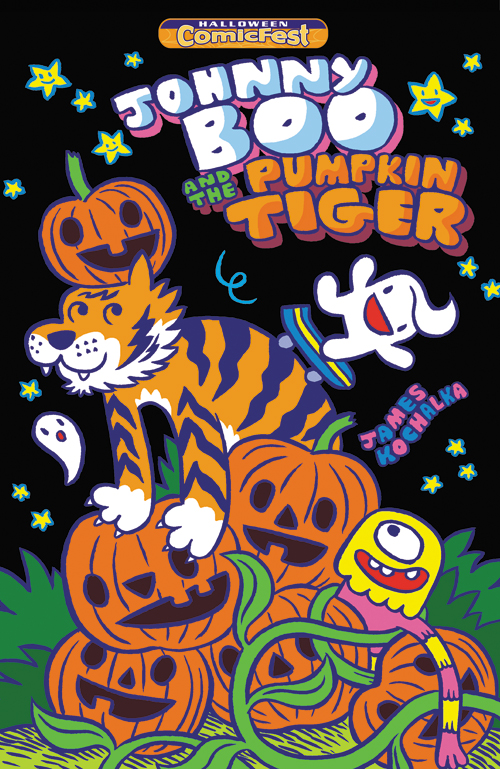 Johnny Boo and the Pumpkin Tiger
- We love James Kolchaka in our household and Johnny Boo has been a staple in my kids' lives for the past 7 years! I am so happy that we get a new Johnny Boo story just in time for Halloween. Johnny Boo is the coolest ghost in town and goes on wacky adventures with his pet ghost Squiggle. This title will be fun for the whole family. Some stores will be selling this in packs of 25 and it is a great title to hand out on Halloween.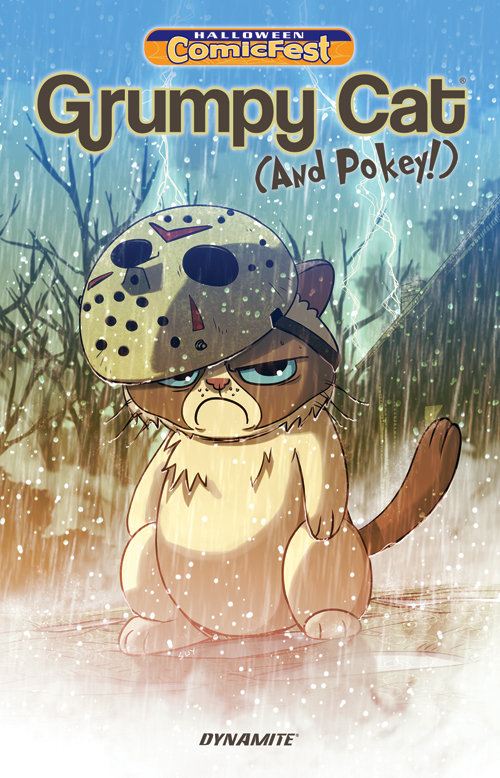 Grumpy Cat and Pokey
- Grumpy Cat and her brother Pokey have different attitudes when it comes to Halloween. Pokey is quite excited, but it comes as no surprise that Grumpy isn't too excited about the upcoming holiday. Having read a few of the Grumpy Cat comics before, you know that you will get hit with a heavy dose of sarcasm and cuteness, in another great all-ages title. This is one you should be proud to hand out to trick-or-treaters!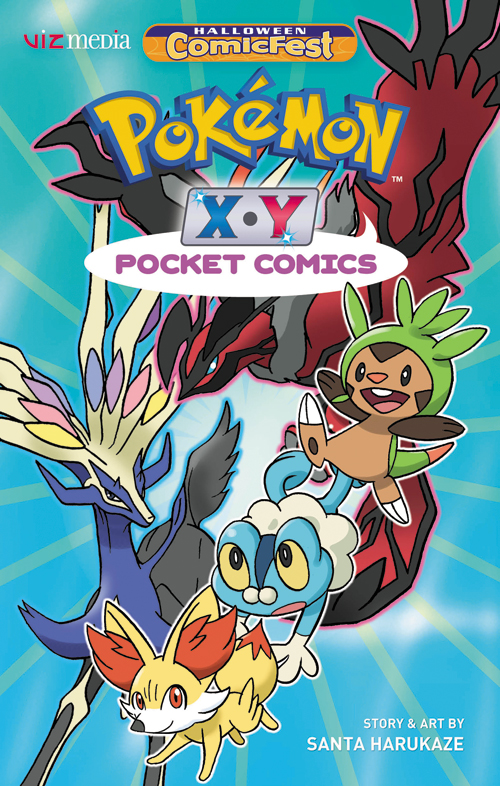 Pokemon Pocket Comics XY
- While not really keeping in the spirit of the holiday, it is hard to have a more timely comic than this one. I can only imagine that trick-or-treaters will be trying to catch a Ghastly or two and other spooky Pokemon on Pokemon Go as they trek across the neighborhood collecting actual candy and transferring caught Pokemon into virtual candy. Imagine how excited they will be to see this title hit their plastic bucket or pillowcase on Halloween night. You will have the coolest house on the block!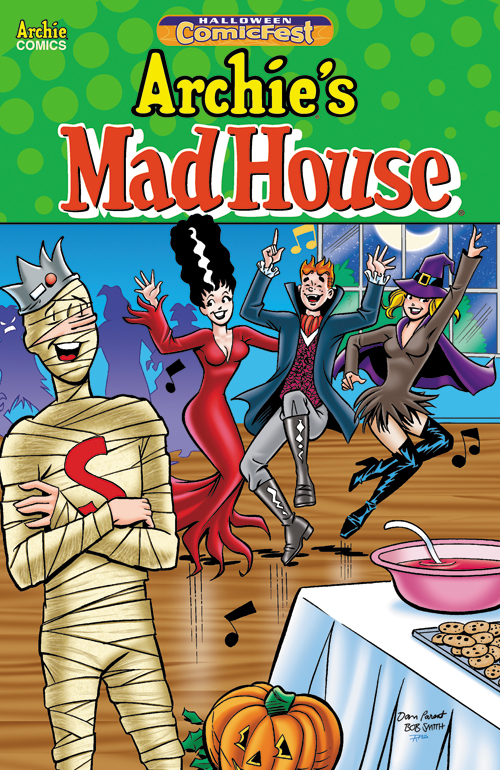 Archie's Madhouse
- We all get trick-or-treaters that are a bit too old to be going from house to house collecting candy. For a reference point see the amazing Freaks and Geeks Halloween episode. One of the best. Anyhoo, Archie is a classic and one that will be appropriate to hand out to the older kids who ring your doorbell. Archie has seen a resurgence as of late and this title collects a variety of stories that are sure to entertain.
In addition to these titles there are other mini-comics and even a handful of full-size comics. For a full list of comics click
here
and don't forget to dress up, have fun, and read more comics. Happy Halloween!
POSTED BY MIKE N. aka Victor Domashev -- comic guy, proudly raising nerdy kids,
and Nerds of a Feather contributor since 2012.